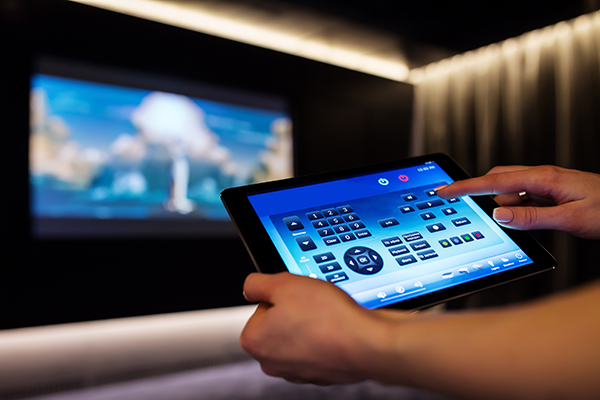 SERVICE OVERVIEW
There is nothing quite like a great home theater experience.
Dynamic sound, quality picture, and ease of use are all instrumental in a superior home theater experience. 
Whether a fully dedicated theater room with a large screen projector or a comfortable living room with a flat panel television, we have the products and expertise to make the most of any space. To complete the experience, our expert technicians will design your system so that all functionality can be controlled from a single handheld remote. 
We will meet your every home theater need. Just watch.